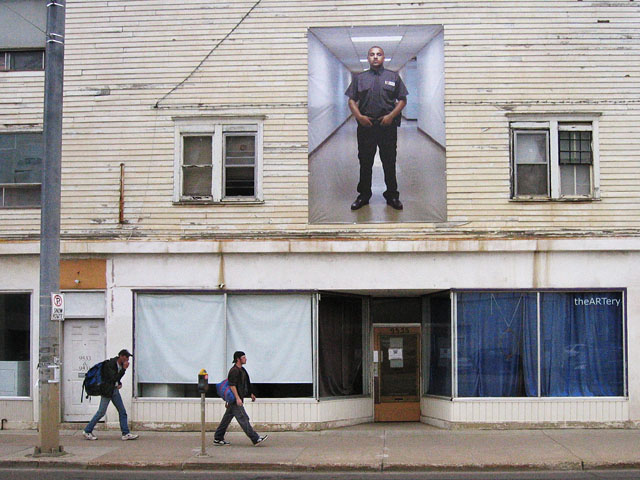 Access Denied is a site specific installation that was mounted on the external walls of buildings in Montréal as part of "Le Mois de la Photo à Montréal" in 2007; in downtown Edmonton in 2009; and in Québec City in 2014. For this work, Kneubühler hung large banners with printed images of security guards that appear to be monitoring the local area. This work draws attention to the role and bodies of the personnel tasked with supervising and controlling the behaviours of the public in particular ways. In this way, Access Denied makes the bodies of those who watch—in larger than life-size forms—a visible presence to those who are watched to complicate this relationship of watcher-watched as part of surveillance structures, control, and regulation.
More information is available on the artist's website, http://www.thomaskneubuhler.com/
Client:
Thomas Kneubühler, Private Property, 2006. C-prints. Image courtesy of the artist. © Thomas Kneubühler.
View Project