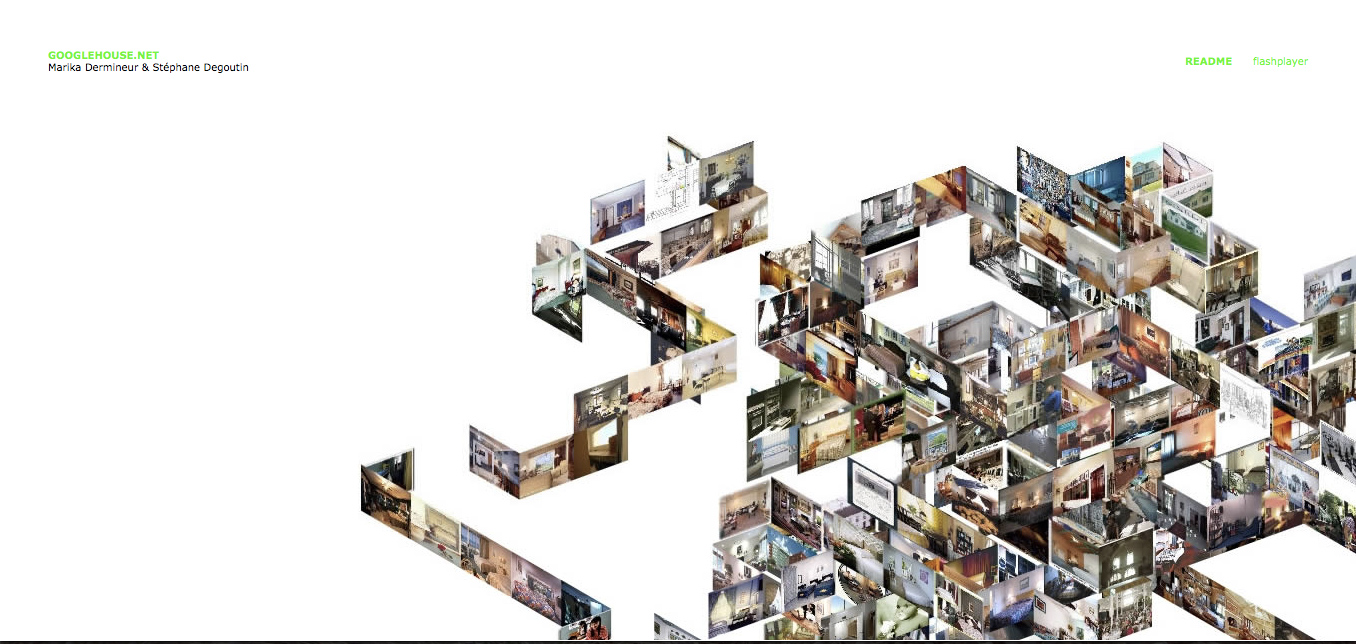 Google House is an online interactive installation that incorporates found images from www.google.com into a database. This piece collects images found in the public domain of Google and creates an interactive web design of a house, which viewers can explore by clicking on an image. Each of the walls of the house are composed of different images of houses retrieved from Google images and Google maps. By clicking on a wall, viewers are invited to have a closer, more intimate look at the image. This interactive online piece by Dermineur and Degoutin questions the notion of differentiated private and public spheres, and the ways that Google and other social media sites can collect and retrieve private images for their databases.
You can access the piece at http://googlehouse.net/. You can find more information about Marika Dermineur on her website, http://marika.incident.net/. More information about Stéphane Degoutin is available at http://www.nogoland.com/.
Client:
Marika Dermineur and Stéphane Degoutin, Google House, 2003-ongoing. Interactive online installation. Image courtesy of the artist. © Marika Dermineur and Stéphane Degoutin.
View Project