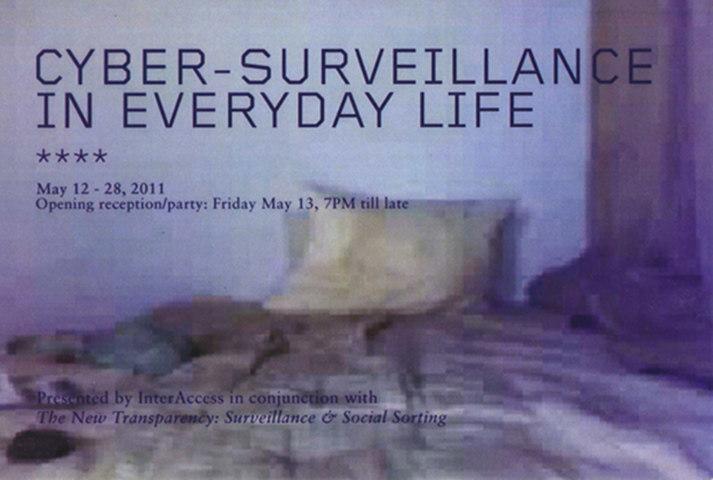 From the exhibition's publicity release: "Cyber-Surveillance in Everyday Life is organized in conjunction with the international workshop of the same name, taking place at the University of Toronto from 12-15 May 2011. The exhibition explores a number of the workshop's central themes, such as the intersections between surveillance and social networking, identity and anonymity, and monitoring techniques. The five works brought together in Cyber-Surveillance in Everyday Life address the ubiquitous and distributed nature of surveillance."
Artists and artworks:
David Bouchard, Bruno Lessard, and Pierre Tremblay, Meta Incognita – variations estivales, time-lapse video and soundtrack.
Derek Dunlop, A Lover's Geography, photographs.
Kristen Atkins, Portrayal Portal, installation with laptop and data projection.
Jon Rafman, The Nine Eyes of Google Street View, screen captures of Google Street View.
Tomer Diamant and Mathew Hannam, Comment/Like – Code of Quick Response, installation.